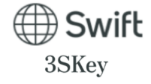 Transport Layer Security (TLS) 1.2
How to enable TLS 1.2 on your browser
Transport Layer Security (TLS) is the protocol used on the internet today to encrypt end-to-end connections.

This article will show you how to enable TLS 1.2 on your browser.


How to prepare for TLS 1.2?
If you are using an outdated web browser or your browser is not configured to use TLS 1.2, SWIFT recommends upgrading your browser to Internet Explorer 11, Google Chrome or Firefox and changing the settings of your web browser to enable TLS 1.2.
Note :
TLS 1.2 is enabled by default in recent versions of the browsers but we recommend checking the configuration.
Internet Explorer, Google Chrome
Open the Internet Options from the Windows Control Panel or press "Windows key + R" to open the "Run" prompt and type in "inetcpl.cpl" then press Enter.
Select the "Advanced" tab.
Scroll down to the "Security" section.
Locate and check "Use TLS 1.2".
Click the "OK" button.
Firefox
Open FireFox.
Type in "about:config" in the URL bar and press "Enter" key.
Scroll down to "security.tls.version.max" and press "Enter" key.
Set the value to "3" or leave the default value if greater than 3.
Click the "OK" button.
Disallowing TLS 1.0 and TLS 1.1 on SWIFT services
As of January 1 2019, SWIFT will no longer allow TLS 1.0 and TLS 1.1 on all SWIFT services. Security of customers' data is important and SWIFT is committed to provide the safest and most reliable method of delivering services.
Why are we deprecating TLS 1.0 and 1.1?
TLS 1.2 is supported by all major browsers and SWIFT products. Standards bodies such as the Payment Cards Industry Security Standards Council (PCI SSC) and the National Institute of Standards and Technology (NIST) recommend disabling TLS 1.0 and TLS 1.1.