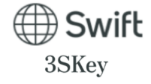 Browser Support
Verify your browser configuration
Supported browsers
Internet Explorer 11, Google Chrome and Mozilla Firefox are supported to login to the 3SKey portal using the SConnect browser extension. You can verify that SConnect is installed successfully by validating the presence of the SConnect icon
in the Command bar of your browser.
Mozilla Firefox requires additonal configuration, please refer to the Configure Mozilla Firefox section below. Microsoft Edge is not supported yet.
SWIFT recommends installing the SConnect browser extension. If the SConnect extension is not installed you can still login to the 3SKey portal using Internet Explorer 11 and Java 32bit.
Access to the 3SKey portal to activate and manage your tokens requires a Windows operating system. See Installation and support for Mac OS for more information on Mac support.
Verify that TLS 1.2 is enabled
By default TLS 1.2 is already enabled in all supported browsers. Please refer to the page How to enable TLS 1.2 on your browser if you need to verify this setting.
Turn off ActiveX filtering in Internet Explorer 11
ActiveX filtering must be disabled in Internet Explorer 11 for SConnect to work properly. You can verify the status of ActiveX filtering by clicking on Tools in the Menu bar of Internet Explorer. If the menu bar is not showing press the Alt key on your keyboard to display it. If ActiveX Filtering is enabled click to disable it then reload the page to begin using SConnect.
More information : https://support.microsoft.com/en-us/help/17469/windows-internet-explorer-use-activex-controls
Disable Compatibility View Settings in Internet Explorer 11
If you use Internet Explorer please check that the box "Display intranet sites in Compatibility View" is unchecked in Tools > Compatibility view settings. If the setting is greyed out please contact your IT support to disable that setting for 3skey.com and swift.com.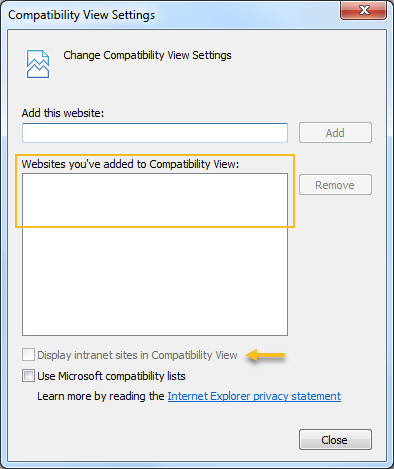 Configure Mozilla Firefox
In order to use 3SKey with Firefox you mut install the SWIFT CA and the Firefox Security module.
Installing the SWIFT CA in the Firefox trust store
Please refer to the Firefox section of the page How to install the SWIFT CA Certificate.
Installing the Firefox Security Module
Type in "about:preferences#privacy" in the Firefox URL bar and press the "Enter" key. Alternatively open the menu, click Options then select the Privacy & Security tab.
Under Certificates click Security Devices.
Click Load.
The Load PKCS#11 Device window opens.
In the Module Name field enter 3SKey
In the Module Filename field enter the following string:
c:\windows\system32\etoken.dll


Click OK.
The new security module is installed.